A tender bitter taste of Xmas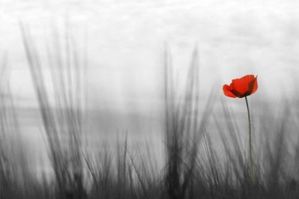 9am: Good morning Stockholm!
It is Christmas Eve, the beautiful streets of Gamla Stan are wrapped up in a white immaculate carpet of snow.
I have always loved when the youngest month of the year shows up. The idea of Christmas fills me up with joy and exitement. But today is a very special day: I will celebrate my first Christmas with him and his family.
I will make a meat loaf for tonight, so it is time to stop daydreaming and get out my delicious bed.
12pm: He should be here any minute now
The meat loaf is in the oven. I am very nervous to meet his parents. He is coming to my place first; he should be on his way.
Everything about Christmas reminds me of my childhood... I miss you dearly O Xmas of my childhood... I remember only parents used to give presents to us children - the reasoning behind this is that only Santa brings presents- But once the children no longer believe in Santa the presents are no longer magical.
3pm: he is late...
... and I am getting impatient. He can at least call me!
Christmas - is the time of the year where I get very nostalgic, reminiscing the past. The time of the year where I want to be a child again... so that - my parents would still be young and healthy, people we loved and lost would be back, our mistakes would never occur and the past would be our present. Ahhh- the realization that I am never to return a kid, has not quite made its way to any acceptance.
5pm: Drawing to calm myself down
I am started to worry. Still no sign of him. Drawing is my passion, I was a student in Art when I first met him in Paris. He was in his final year of International law. We fell in love immediately.
It is Christmas and people are bustling about, trying to be nice, sending Christmas cards along with their best wishes, dressing New Year's resolutions lists... It is the right time to feel compassion, to give some love and to ask for forgiveness.
7pm: he is not coming
I received a message on my phone: "From: Steve
Hi, sorry I know it's late, but we need to talk."
We met the year he had to move back to Stockholm. Three months ago, I said goodbye to my family, friends and joined him here. Life is too short for happiness not to be pursued....
The Christmas illuminations in the streets look so beautiful from my window, but tonight, I just can't enjoy the sight. My heart is scattered.
9pm: He is not sure
Things are moving too fast for him and he is not ready to introduce me to his parents. ("But that's OK with me, I don't have to meet them now, I can wait until you are ready...Please? I don't want to lose you!")
My entire world is collapsing and the deafening silence of the snow is surely more melodious than any Christmas carols, any Church bells or any laughs.
10pm: Goodnight Stockholm
...I am devastated and homesick.
I am left alone and invisible, standing in this cold Christmas Eve, because of someone's inability to see me.